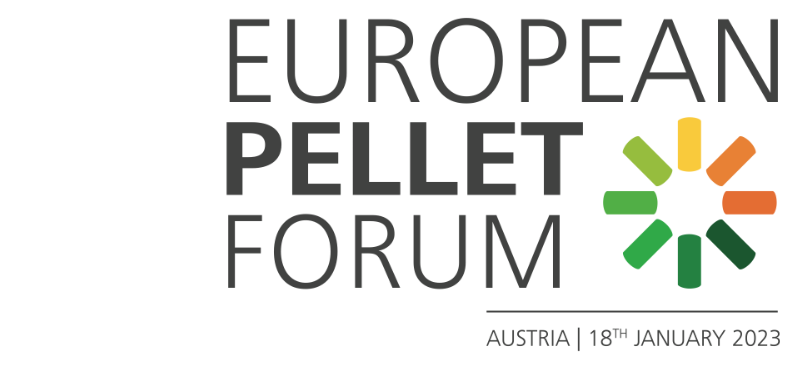 Declaration on Data Protection and legal Information
Data protection is important to us! Read our privacy statement and legal notices in detail here.
1. MEDIA OWNER
proPellets Austria – Network for the promotion of pellet heating systems
Management: DI Dr. Christian Rakos
Purpose of the association: Information work and marketing for the spread of pellet heating systems
UID No.: ATU61901026
ZVR: 451614051, ZVR of the Federal Ministry of the Interior
Address: Franz-Josefs-Kai 13/12-13, 1010 Vienna
Phone: +43 (1) 2532114 0
Fax: +43 (1) 2532114 90
E-mail: office@propellets.at
Our concerns: Promotion of the spread of pellet heating systems
Organizational representatives:
Chairman: Michael Pfeifer, Pfeifer Holding GmbH
Obmann deputy: DI Otto Zechmeister, RZ pellets GmbH
Deputy chairman: Markus Hargassner, Hargassner Ges mbH
Deputy chairman: Johann Reisinger, Gussmagg GmbH
Deputy chairman: Erwin Stubenschrott MSc, KWB – Kraft und Wärme aus Biomasse GmbH
Deputy chairman: Karl Philipp Riener, RIKA Innovative Ofentechnik GmbH
Deputy chairman: Franz Heuer, HS Timber Group
Deputy chairman: Stephan O. Schuster, Cycleenergy GmbH
Treasurer: DI Franz Schwarzauger, Mayr-Melnhof Holz Holding AG
Deputy treasurer: Dr. Ernst Hutterer, Fröling Heizkessel- und Behälterbau Ges.m.b.H.
Secretary: Hubert Sumetzberger, Genol Gesellschaft m.b.H. & Co KG
Deputy Secretary: Reinhard Pabst, Johann Pabst Holzindustrie GmbH
2. INFORMATION ON THE COLLECTION OF PERSONAL DATA
2.1 In the following we inform you about the collection of personal data when using our website. Personal data is all data that can be related to you personally, e.g. name, address, e-mail address, user behavior.
2.2 The responsible party pursuant to Art 4 para 7 DSGVO is Pro Pellets Austria – Netzwerk zur Förderung der Verbreitung von Pelletsheizungen, 1010 Vienna, Franz-Josefs-Kai 13/12-13, office@propellets.at (see under point 1).
2.3 When you contact us by e-mail or via our forms for data entry (point 8 of this privacy policy), the data you provide (your e-mail address, your name, if applicable the company name of your company and your address) will be stored by us in order to contact you by e-mail or telephone to answer your questions and to determine which information and services of our company and, if applicable, those of our association members are of interest to you. If you have requested it, we will also send you marketing material about our company. We delete the data accruing in this context after storage is no longer necessary, or restrict processing if there are legal obligations to retain data. The legal basis for this data processing is Art. 6 para. 1 lit. a and b DSGVO.
3. YOUR RIGHTS
3.1 You have the following rights vis-à-vis us regarding the personal data concerning you:
Right to information (Art 15 DSGVO),
Right to rectification and erasure (Art 16 and 17 DSGVO),
Right to restriction of processing (Art 18 DSGVO),
Right to object to processing (Art 21 DSGVO; see point 6),
right to data portability (Art 20 DSGVO).
3.2 You also have the right, without prejudice to any other administrative or judicial remedy, to lodge a complaint with a supervisory authority, in particular in the Member State of your residence, place of work or place of the alleged infringement, if you consider that the processing of personal data relating to you infringes the GDPR or Section 1 or Article 2 1st main part DSG 2018. In Austria, the data protection authority is responsible.
4. COLLECTION OF PERSONAL DATA WHEN VISITING OUR WEBSITE.
4.1 Informational use of our website.
4.1.1 In the case of merely informative use of our website or the members' area, i.e. if you do not transmit information to us in any other way, we only collect the personal data that your browser transmits to our server. If you wish to view our website, we collect the following data, which is technically necessary for us to display our website to you and to ensure stability and security (legal basis is Art 6 para 1 lit f DSGVO):
IP address,
location,
date and time of the request,
time zone difference to Greenwich Mean Time (GMT),
content of the request (specific page and/or file),
Length of time spent on the page,
access status/HTTP status code,
amount of data transferred in each case,
website from which the request comes,
browser,
operating system and its interface,
language and version of the browser software.
4.2 Use of cookies
4.2.1 In addition to the previously mentioned data, cookies are stored on your computer when you use our website. Cookies are small text files that are stored on your hard drive assigned to the browser you are using and through which the body that sets the cookie (here by us), certain information flows. Cookies cannot execute programs or transfer viruses to your computer. They are used to make the website as a whole more user-friendly and effective.
4.2.2 This website uses the following types of cookies, the scope and functionality of which are explained below:
Transient cookies (see 2.2.1).
Persistent cookies (see 2.2.2).
4.2.2.1 Transient cookies are automatically deleted when you close the browser. These include, in particular, session cookies. These store a so-called session ID, with which various requests of your browser can be assigned to the common session. This allows your computer to be recognized when you return to our website. The session cookies are deleted when you log out or close the browser.
4.2.2.2 Persistent cookies are deleted automatically after a specified period of time, which may differ depending on the cookie. You can delete the cookies in the security settings of your browser at any time.
4.2.3 You can configure your browser settings according to your preferences and, for example, refuse to accept third-party cookies or all cookies. We would like to point out that in this case you may not be able to use all functions of this website. In addition, we recommend that you regularly delete your cookies and browser history manually.
4.2.4 We use the Borlabs Cookie® Plugin from Borlabs GmbH to manage cookie settings. The company is located here: Rübenkamp 32, 22305 Hamburg, Germany. Functional descriptions and information on data processing can be found here: https://de.borlabs.io/datenschutz/
5. FURTHER FUNCTIONS AND OFFERS OF OUR WEBSITE
5.1 In addition to the purely informational use of our website, we offer various services that you can use if you are interested. For this purpose, you usually have to provide further personal data, which we use to provide the respective service and for which the aforementioned data processing principles apply.
5.2 In some cases, we use external service providers to process your data. These have been carefully selected and commissioned by us, are bound by our instructions and are regularly monitored. The web host of our website is abaton EDV-Dienstleistungs GmbH, Hans-Resel-Gasse 17, 8020 Graz.
5.3 If our service providers or partners are located in a country outside the European Economic Area (EEA), we will inform you about the consequences of this circumstance in the description of the offer.
6. OBJECTION OR REVOCATION AGAINST THE PROCESSING OF YOUR DATA
6.1 If you have given your consent to the processing of your data, you may revoke it at any time. Such revocation will affect the permissibility of the processing of your personal data after you have expressed it to us.
6.2 Insofar as we base the processing of your personal data on the balance of interests, you may object to the processing. This is the case if the processing is not necessary, in particular, for the performance of a contract with you, which is presented by us in each case in the following description of the functions. When exercising such an objection, we ask you to explain the reasons why we should not process your personal data as we have done. In the event of your justified objection, we will review the situation and either discontinue or adjust the data processing or show you our compelling reasons worthy of protection on the basis of which we will continue the processing.
6.3 You can, of course, object to the processing of your personal data for advertising and data analysis purposes at any time. You can inform us of your advertising objection using the following contact details: Pro Pellets Austria – Network for the Promotion of Pellets Heating Systems, 1010 Vienna, Franz-Josefs-Kai 13/12-13, office@propellets.at.
7. NEWSLETTER
7.1 With your consent, you can also subscribe to our newsletter, with which we will send you information about our offer. The advertised goods and services are named in the consent form.
7.2 For the registration to our newsletter we use the so-called double-opt-in procedure. This means that after your registration, we will send you an e-mail to the e-mail address you provided, in which we ask you to confirm that you wish to receive the newsletter. If you do not confirm your registration within 24 hours, your information will be blocked and automatically deleted after one month. In addition, we store your respective IP addresses used and times of registration and confirmation. The purpose of this procedure is to be able to prove your registration and, if necessary, to clarify a possible misuse of your personal data.
7.3 Mandatory information for sending the newsletter is only your e-mail address. The provision of further data is voluntary and will be used to address you personally. After your confirmation, we store your e-mail address for the purpose of sending the newsletter. The legal basis is Art 6 para 1 lit a DSGVO.
7.4 The newsletter is sent by means of our service providers "MailChimp" ("MailChimp") and CleverReach ("CleverReach"). Mail Chimp is a newsletter delivery platform of the US provider Rocket Science Group, LLC, 675 Ponce De Leon Ave NE #5000, Atlanta, GA 30308, USA. CleverReach is a newsletter distribution platform of the provider CleverReach GmbH & Co KG, Mühlenstraße 43, 26180 Rastede, Germany.
7.5 The email addresses of our newsletter recipients, as well as other data described in the context of this notice, are stored on the servers of MailChimp and CleverReach. MailChimp and CleverReach use this information on our behalf to send and evaluate our newsletters.
7.6 According to MailChimp, this data is furthermore used to optimize or improve its own services, e.g. for the technical optimization of the dispatch and the presentation of the newsletters or for economic purposes to determine from which countries the recipients come. However, MailChimp does not use the data to write to our newsletter recipients itself and does not pass the data on to third parties. You can view MailChimp's privacy policy here: https://mailchimp.com/legal/privacy/; MailChimp has submitted to the EU-US Privacy Shield.
7.7 You can revoke your consent to the sending of the newsletter at any time and unsubscribe from the newsletter. You can declare the revocation by clicking on the link provided in every newsletter email under "Unsubscribe" or by sending an email to office@propellets.at. For this purpose, we ask you to use the word "Unsubscribe" in the subject line.
7.8 We would like to point out that we evaluate your user behavior via our service providers MailChimp and CleverReach when sending the newsletter. For this evaluation, the emails sent contain so-called web beacons, or tracking pixels or clear gifs, which are single-pixel image files that are retrieved from the MailChimp and CleverReach server when the newsletter is opened. For the evaluations, the data mentioned under point 4 and the web beacons are linked to your email address and an individual ID. Links received in the newsletter also contain this ID. This allows us to assess the efficiency of communication activities and marketing. With the data obtained in this way, we create a user profile to tailor the newsletter to your individual interests. In doing so, we record when you read our newsletters, which links you click on in them and infer your personal interests. We link this data to actions you have taken on our website. The information is stored for as long as you are subscribed to the newsletter. After unsubscribing, we store the data purely statistically and anonymously.
7.9 You can object to this tracking at any time by unsubscribing from our newsletter (see already under point 8.7). Such tracking is also not possible if you have deactivated the display of images by default in your e-mail program. In this case, the newsletter will not be displayed to you in full and you may not be able to use all functions. If you display the images manually, the above tracking will take place.
8. WORDFENCE Firewall
8.1 To protect our and your data, we have installed a firewall solution – Wordfence – on our website. We assume a legitimate interest, since we want to protect our website and therefore also your data against cyber attacks in the best possible way. For technical reasons, data is transferred to the USA. Further details about Wordfence and the company behind it, Defiant Inc., 1700 Westlake Ave N Ste 200, Seattle, WA 98109, can be found here: https://www.wordfence.com/help/general-data-protection-regulation/
9. USE OF SOCIAL MEDIA Links
9.1 We currently use the following social media links: Facebook
9.2 We have no influence on the collected data and data processing operations, nor are we aware of the full extent of the data collection, the purposes of the processing or the storage periods. We also have no information on the deletion of the collected data by facebook if you visit the site.
10. INTEGRATION OF YOUTUBE VIDEOS
10.1 We have integrated YouTube videos into our online offer, which are stored on http://www.YouTube.com and can be played directly from our website. These are all integrated in "extended data protection mode", which means that no data about you as a user is transmitted to YouTube if you do not play the videos. Only when you play the videos, data mentioned under point 10.2 are transmitted. We have no influence on this data transmission.
10.2 By visiting the website, YouTube receives the information that you have accessed the corresponding sub-page of our website. In addition, the data mentioned under point 4 of this declaration is transmitted. This occurs regardless of whether YouTube provides a user account through which you are logged in or whether no user account exists. If you are logged in to Google, your data will be directly assigned to your account. If you do not want the assignment with your profile at YouTube, you must log out before activating the button. YouTube stores your data as usage profiles and uses them for the purposes of advertising, market research and/or demand-oriented design of its website. Such an evaluation is carried out in particular (even for users who are not logged in) to provide needs-based advertising and to inform other users of the social network about your activities on our website. You have the right to object to the creation of these user profiles, and you must contact YouTube to exercise this right.
10.3 Further information on the purpose and scope of data collection and its processing by YouTube can be found in the privacy policy. There you will also find further information on your rights and setting options to protect your privacy: https://www.google.de/intl/de/policies/privacy. Google also processes your personal data in the USA and has submitted to the EU-US Privacy Shield.
11. USE OF MATOMO ANALYTICS
11.1 This website uses a local installation of MATOMO which is a analytics plugin provided by  InnoCraft Ltd, 7 Waterloo Quay, PO Box 625, 6140 Wellington, New Zeeland. Further informations: https://matomo.org/gdpr-analytics/?footer
11.2 The IP address are anonymized.
11.3 You may refuse the use of Matomo by selecting the appropriate settings on your browser, or our Consent Management Tool (Borlabs Cookie)
12. PERSONAL DATA OF CHILDREN
12.1 The use and further offers of our website, especially our newsletter is not designed for children and is not directed at children. If you have any indication that personal data of children has nevertheless been collected, we request that you contact us. We will delete this data immediately.
13. EXTERNAL WEBSITES
13.1 Our website has links (electronic references) to other websites. We are not aware of any illegal activity or information on these external websites. We are also not aware of any information that would indicate illegal activity or information on these websites. If you inform us of any illegal activity or information on these websites or if we otherwise become aware of any such activity or information on these websites, we will take immediate action to remove the electronic link in question. Our links to third-party websites do not imply that we agree with their content or support their owners.
14. DISCLAIMER OF LIABILITY
14.1 We continuously review and update the content published on our website. Despite careful editing, the completeness, accuracy and timeliness can not be guaranteed. All information is provided without guarantee. A liability of Pro Pellets Austria – Network to promote the spread of pellet heating systems is excluded.